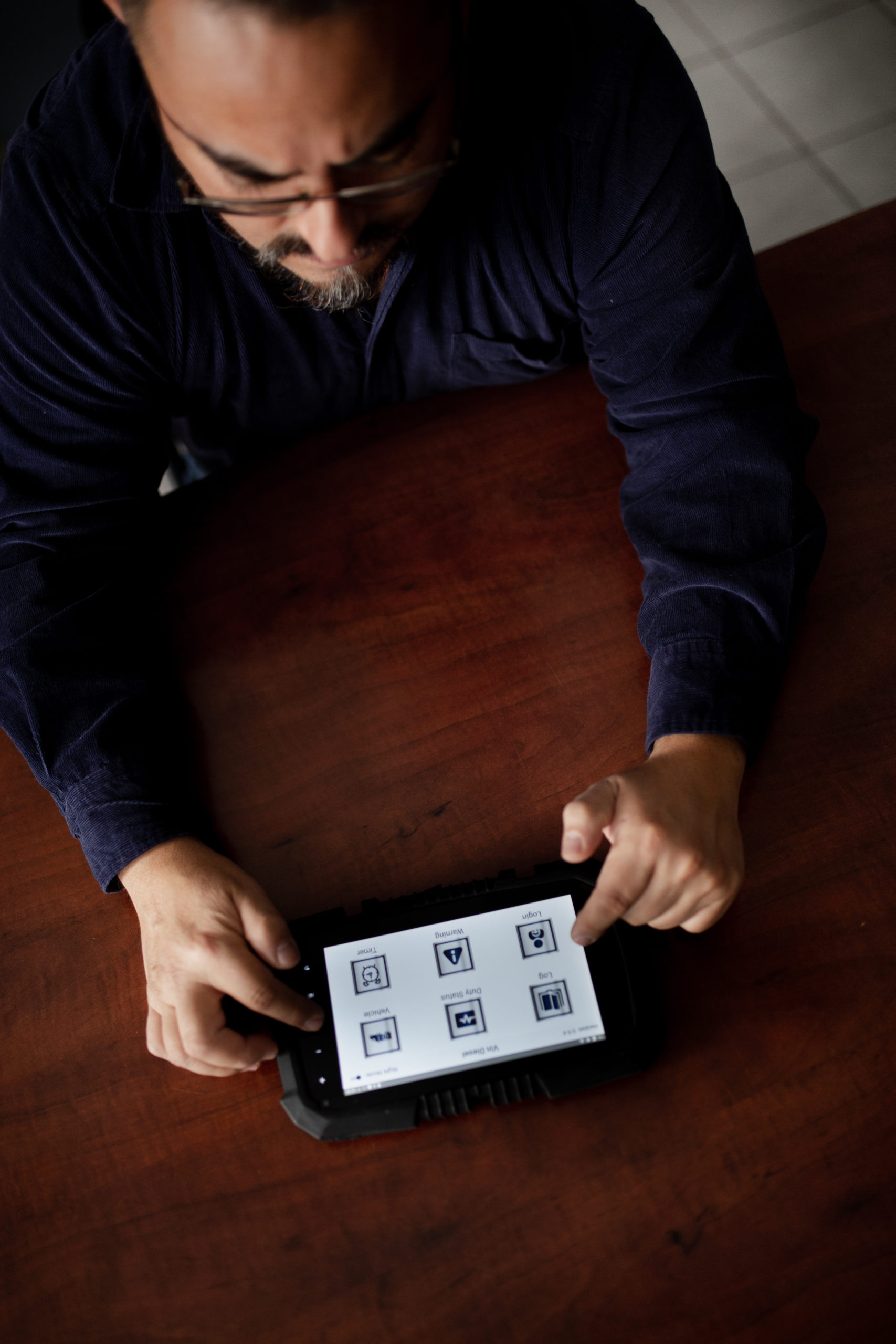 Are You Ready for the ELD Mandate?
The Guardian ELOG has been designed as a mobile technology platform that provides a comprehensive solution to the electronic logging needs of the driver. It has been engineered to be fully compliant with government certification requirements.
Our device communicates directly with your engines computer to provide with the most accurate data available.
Create driver logs quickly and easily.
Minimize costly errors
US and Canadian mandate
Straightforward roadside inspections
Supports interprovincial HOS rules.
Painless cloud-based dashboard system
Your device is backed up through a secure cloud based system and also physically stored on the device. Data is accessible 24/7 on multiple platforms.
Guardian ELOG was built as a durable hardware designed to conquer the elements. Our tablet can withstand freezing temperatures beyond -50°.
Vehicle Activity Monitoring
The information is being pulled directly from the engine. The drive time, off duty time, yard time, loading time etc. Information is gathered directly from the vehicle's electronic communications system (typically CAN bus in newer equipment).
The Guardian ELOG is a self contained system. Users won't have to rely on using their personal mobile device. This means not having to rely on your users having a compatible device that they control the permissions of. Instead, you would have a dedicated unit where and when they need it. ​
There are pricing options available for any fleet. Any of our dedicated sales specialists will work with you to ensure that we find the right solution for your organization.
The Guardian ELOG will be a painless transition to a paperless log for your entire fleet. Our Device is designed to be easily operated and understood, while still being fleet compliant with Canadian and US ELD mandates. The Guardian ELOG will generate the hours and km driven, ensure faster Inspections and more manageable, easy to read reporting. By directly accessing the vehicle's computer, instead of GPS approximation, information accuracy is guaranteed. The Guardian ELOG provides the peace of mind that you are doing everything you can to preserve the integrity of your safety and compliance standards.
FMCSA Regulations Compliant ELD Solution
The Federal Motor Carrier Safety Administration maintains a list of registered ELDs that comply with the technical and feature specifications necessary for compliant electronic logs. Our Guardian ELOG maintains a high-level of technical reliability. With our industry-leading customer service, we strive to be the best in the industry.