Driving Innovative Technology 
Important Canadian ELD Mandate Requirements
The use of ELDs applied to any federally regulated carries who currently use traditional paper logbooks. Haul loads in excess of 4500 kgs or operate vehicle with a GVW over 11, 794 kgs. Provincial and territorial regulators will need to adopt the rules that apply to provincial and interprovincial operations.
Commercial vehicle means a vehicle that is a truck, tractor, trailer or any combination of them that has a registered gross vehicle weight in excess of 4500 kg or a bus that is designed and constructed to have designed seating capacity of more than 10 persons, including the driver.
ELD will automatically record things like driving time, odometer readings, and engine power-up.
Roadside Inspectors will be able to ask for an ELD record to be emailed to a supplied address. Your ELD must have an onscreen display to show inspectors at roadside.
Fleet Compliance must have real time access to information.
Your ELD must provide GPS tracking and capture drive time automatically.
More Questions? Browse Our FAQ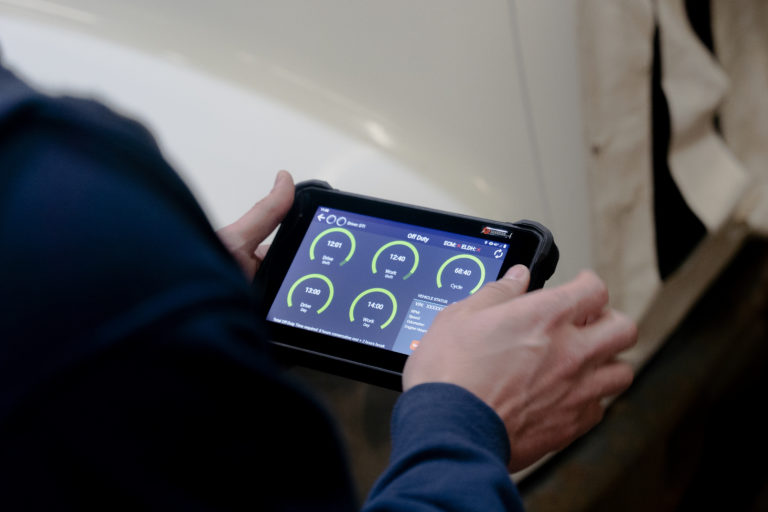 The Guardian ELOG was designed to be a painless transition to a paperless log for your entire fleet. Our device is also designed to be easily operated and understood, while still being fleet compliant with Canadian and US ELD mandates. The Guardian ELOG will generate the hours and km driven, ensure faster Inspections and more manageable, easy to read reporting. By directly accessing the vehicle's computer, instead of GPS approximation, information accuracy is guaranteed. The Guardian ELOG provides the peace of mind that you are doing everything you can to preserve the integrity of your safety and compliance standards.
OUR ELD IS SECURED ON A 4G NETWORK
There are pricing options available for any fleet. Any of our dedicated sales specialists will work with you to ensure that we find the right solution for your organization.
Manage your fleet with the Real-Time GPS Tracking