pricing
Centre
Our one-stop resource to get started with your Guardian ELOG.
AFFORDABLE COMPLIANCE SOLUTIONS
Contact us for pricing. Additional fleet pricing available
We are an affordable option for all sizes of fleet management and electronic logging device (ELD) mandate compliance. This pricing includes all necessary components. 
We work with our customers, hand in hand to ensure long term success. Let us know what you are looking for and our experienced team will provide a recommendation that's tailored to meet your needs.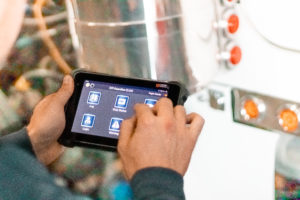 no hidden
or activation fees
Monthly charges includes up to 10 active users. No extra fees as we charge per device installed in vehicle.  
*Device can be purchased outright without financing. Contact us for more details.
**Owned product after term. 
*Per device, includes up to 10 active users. 
**Prices are for Canada only. Contact us for North America pricing. 
Referral Program
Find out about how you can get free months of subscription through our Referral Program.