WE CATER TO BIG
OR SMALL
Whether you have 1 or 5000 trucks, we will cater to you. Guardian ELOG is  for companies who want all the basic components without all the bells and whistles.  Easy to use, compliant with transport Canada. The Guardian ELOG will meet the bare requirements and can be customized to add more features that can really improve your experience and easy the transition.
VEHICLE INSPECTIONS
MADE EASY
The Guardian ELOG has successfully completed over 400+ testing procedures. The ELOG is also FMCSA and Transport Canada Certified to ensure we are providing the highest level of safety for drivers on the road.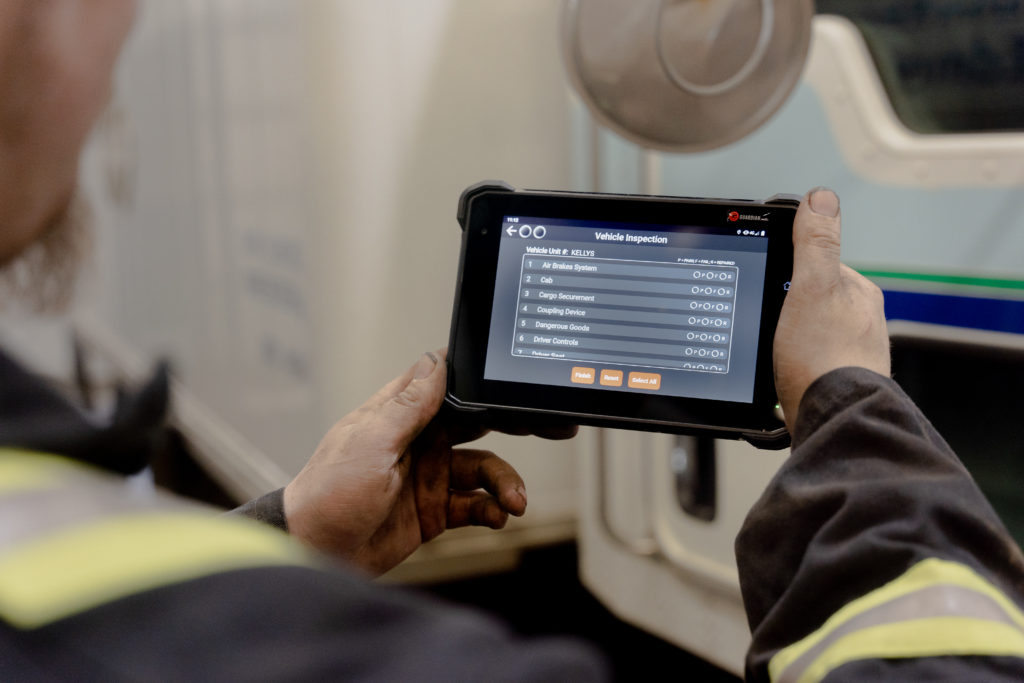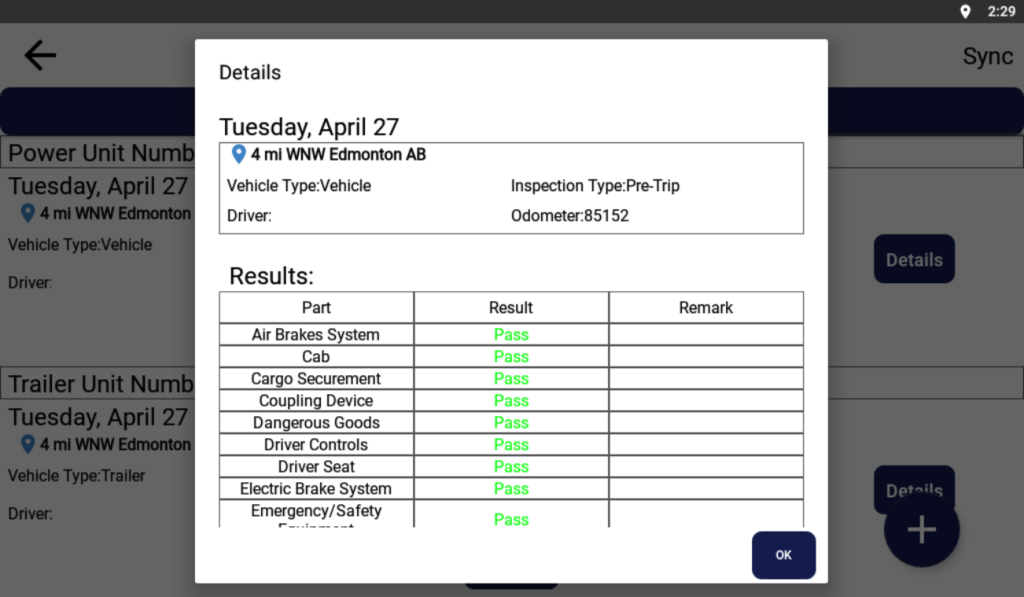 Effortlessly set up alerts for any defects on your entire fleet available on multiple platforms.
Standardize incident review and reporting with timestamped photo statements. Improving accountability throughout any size fleet.  
We have a technical team that can easily assist you in sharpening the application of your kits to the custom specifications for your vehicle Inspections.
Inspections are easily monitored from the
Guardian Dashboard
The inspections are made fast, easy and designed to prevent errors. The inspections allow drivers to have access to Inspection reports of trucks and trailers at their fingertips. Details will include checklist, photos, and reporting the condition of the vehicle.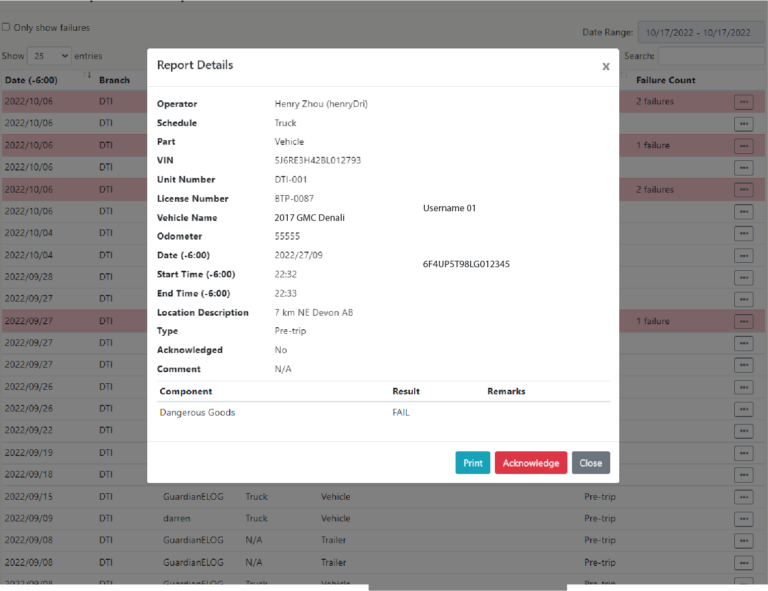 REAL - TIME GPS FLEET TRACKING



Maintain
Compliance
Real-time visibility of your drivers hours of service (HOS) , provides a solution to staying compliant. Your ELD simultaneously works with your engine to automatically record your driving time, to provide a more precise record of your fleets HOS compliance.