Diversified Transportation Partners with Diesel Tech Industries (DTI) to Implement Innovative Hydrogen-Conversion System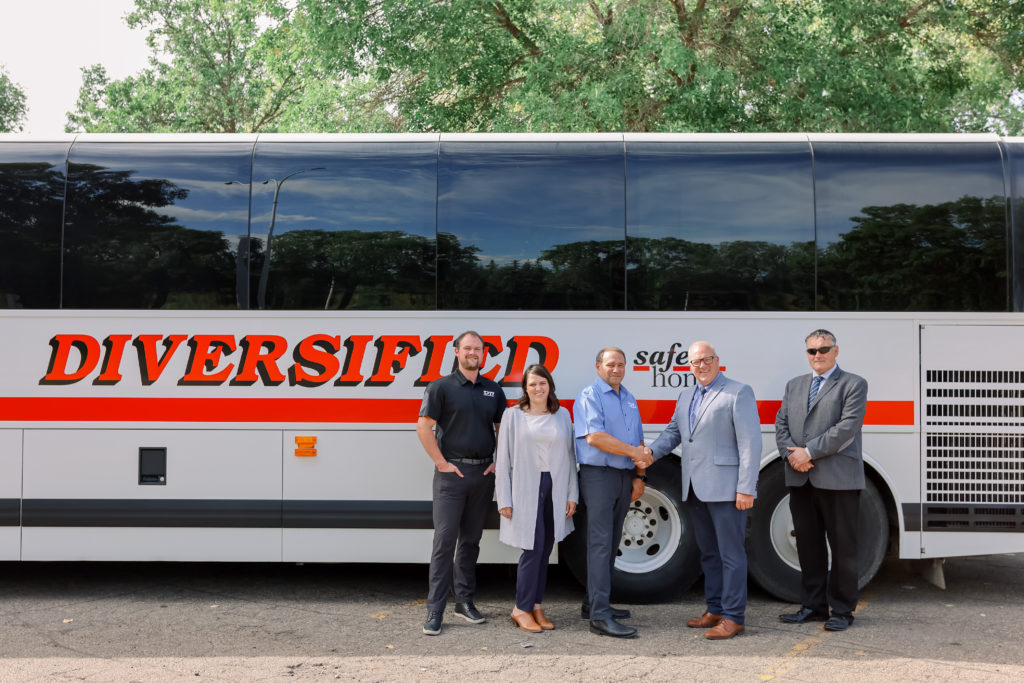 Access to safe and reliable transportation is an essential service in our modern society, and providing that resource to customers in a responsible and sustainable way has never been more important. The Canadian government has committed to reducing greenhouse gas emissions to net zero by 2050, ensuring that the transportation sector must play a vital role in enabling the transition to a low-carbon global economy.
DTI Guardian Hydrogen Fuel System Will Power Diversified's Employee Motorcoaches
Diversified Transportation is committed to reducing greenhouse gas emissions, which is why we have partnered with Diesel Tech Industries, an Edmonton-based company with 20 years of driving innovative technology in the transportation technology field.
Earlier this year, DTI launched the Guardian Hydrogen-Conversion System, which can take an existing diesel engine and add an adaptation so it can accept hydrogen as a secondary fuel source. This product aligns with DTI's ongoing vision of sustaining a healthy environment while simultaneously meeting customers' needs.
Benefits of Implementing the Guardian Hydrogen-Conversion System
The most significant upside of implementing this new technology is the ability to retrofit Diversified's existing diesel engines. This not only makes them immediately more cost-effective by reducing diesel fuel consumption, but it also ensures a positive environmental impact. This groundbreaking system utilizes hydrogen, a more self-sustaining and effective fuel that provides incredibly clean emissions.
The Guardian Hydrogen-Conversion System also generates an online database, where reports can be viewed for multiple purposes, such as:
Greenhouse Gas Emission Reports
Fleet Management
International Fuel Tax Agreement Reporting
Budgeting
Regulatory Bodies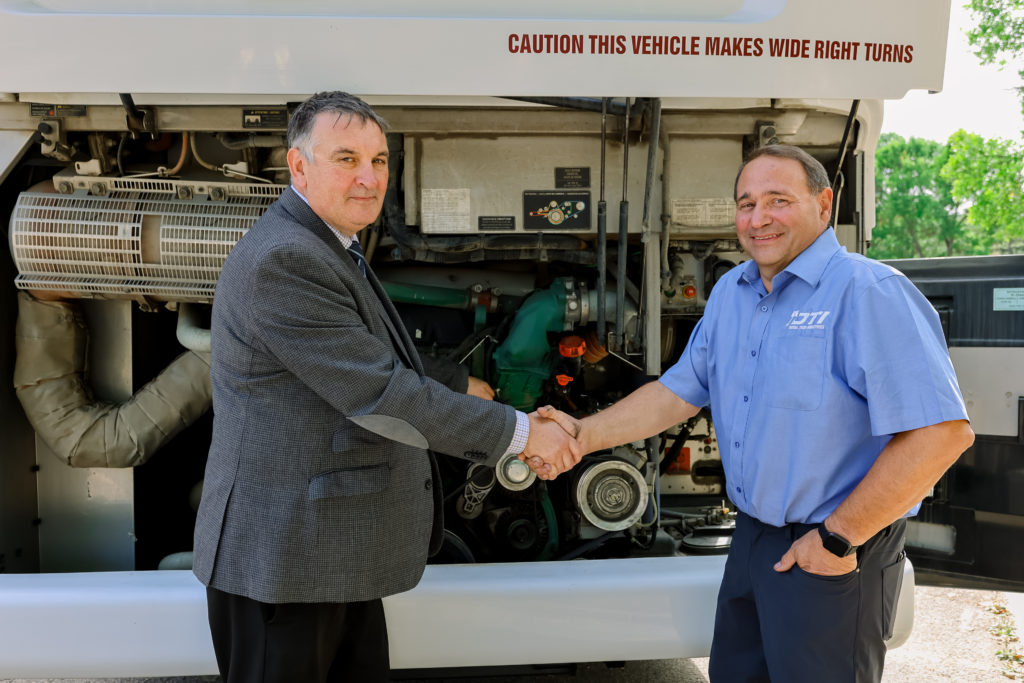 Identified Problem in the Trucking Industry
DTI is known in the trucking industry for innovative technologies. DTI is excited to be a part of the future of hydrogen in partnership with Diversified Transportation. As the world transitions to low carbon energy sources and the reduction of GHGs, the obstacles facing the industrial industries and transportation are numerous and significant.
Our solution of the Guardian Hydrogen-Conversion System allows us to bridge the gap for companies and fleets to ensure they can maximize their existing fleet capital before looking at replacing either engines, trucks or other commercialized vehicles.
"DTI is excited to work with PWT on decarbonizing the passenger transportation industry with our Guardian Hydrogen-Conversion System", says Rebecca Goldsack, COO.
Diversified Transportation is a great partner, and this partnership exemplifies DTIs dedication to providing solutions to customers. This partnership also reflects the desire to collaborate with companies that share the same ideals and efforts to reduce GHG emissions.
Benefits of Partnering with Diversified Transportation
Motorcoaches already have the lowest carbon footprint compared to cars, trains, or air travel. However, we strongly feel the industry should be leading the charge in the move to greener alternatives. At Diversified, we recognize the critical role the transportation sector plays in this sweeping global transition. Decarbonizing the motorcoach industry is a major priority, and we welcome partnerships that share our vision.
About Diversified Transportation
Diversified Transportation is part of the Pacific Western group of companies which is owned by Student Transportation of America, whose majority shareholder is CDPQ. Diversified provides school bus, employee, transit, and coach transportation services to customers throughout British Columbia, Alberta, Saskatchewan, Ontario, Nova Scotia, and Yukon. Diversified is excited to partner with DTI and work together towards net zero.
About Diesel Tech Industries
Diesel Tech Industries is a trusted and well-established company with close to 20 years in the transport industry technology field. Our continuous innovation has made us an industry leader not only in Alberta but globally in building vehicle-related electronic technology. Products like vehicle network interfacing modules and critical engine shutdown systems are all designed, manufactured, and assembled under one roof in Alberta.
Media Contact:
Dan Finley, Vice President Corporate Services, Pacific Western Transportation
danf@corp.pwt.ca (403) 248-4300 ext 575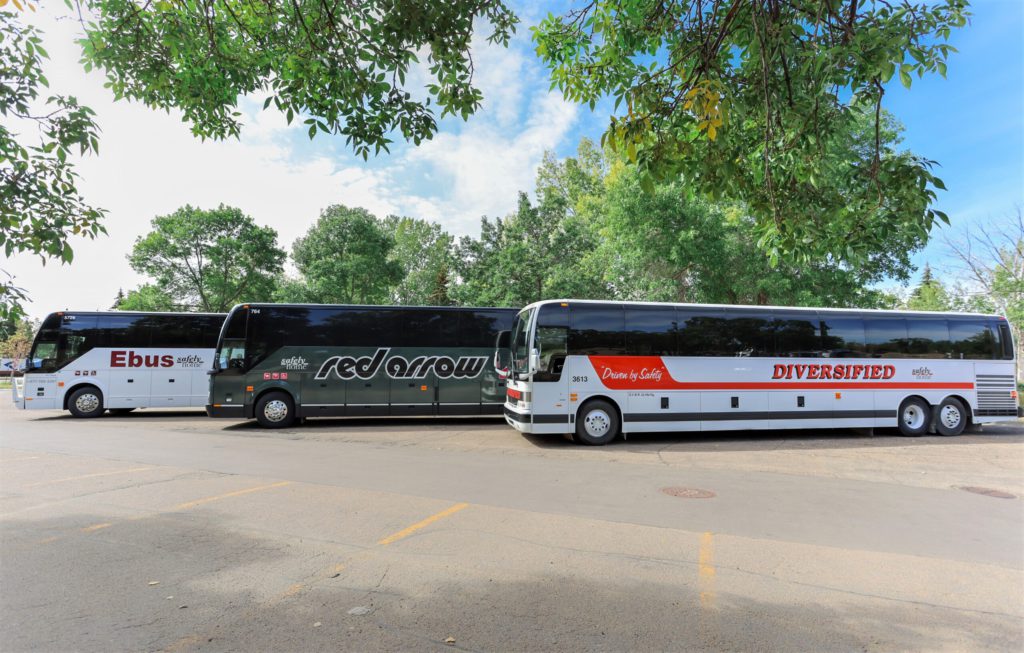 Source: https://www.pwt.ca/news/diversified-transportation-partners-with-diesel-tech-industries-dti-to-implement-innovative-hydrogen-conversion-system/?fbclid=IwAR28JhcfAhWDrh6OjUgO4sP8K3d4J59T-AnFf1nwjtNotQI9FYsGsGR2umA