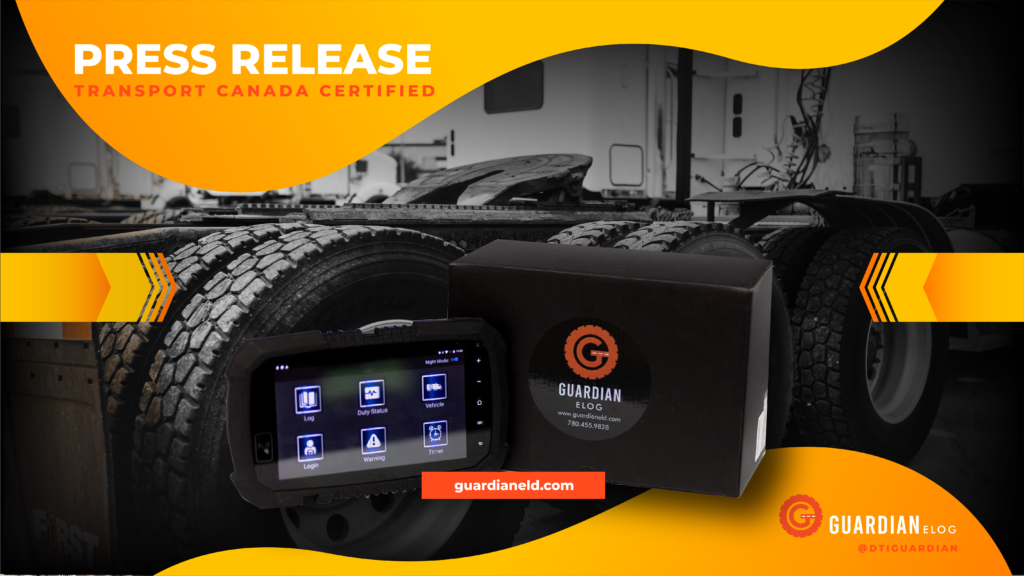 Diesel Tech Industries is excited to announce the Guardian ELOG has been Officially Certified by COMDriver Tech an Accredited Certification Body.  Our ELD solution has been published with Transport Canada. 
In addition to being FMSCA Approved in the USA, the Guardian ELOG has successfully completed over 400+ testing procedures, DTI is happy to report that we have passed all of these tests with flying colors. 
The Guardian ELOG by Diesel Tech Industries is 3rd Party Certified in Canada.
Guardian ELOG Certification Date 08/23/2021, ELD Certification # 6T02​
Based in Edmonton and working directly with our international Dealer Network and several industry leading partners, including all levels of government, we understand our market and can anticipate the needs of the transport industry. 
DTI's catalogue of development includes the Guardian EPASS, Guardian ELOG, Guardian Turbo Timer, Guardian ECM Interface, Guardian ECM Simulator and Guardian Clockr. Additionally, Diesel Tech Truck Repair Ltd. is a 15 bay diesel repair shop equipped to service light and heavy-duty equipment, anything from quick repairs or tuning to a complete engine rebuild.
Our multidisciplinary, in-house team is filled with technical specialists and engineers. We take pride that our team members, from firmware developers to mechanical engineers, have real-world prototyping experience. Having taken all of  Diesel Tech Industries products from development to production, and ultimately to market. We are scalable and ready to meet the demands of several projects, simultaneously.  
Our core values are deeply rooted in driving innovation through the advancement of technology.  Diesel Tech Industries was founded on the ideals of Compliance, Functionality, and the Sharpening of platforms to an ever-changing industry.