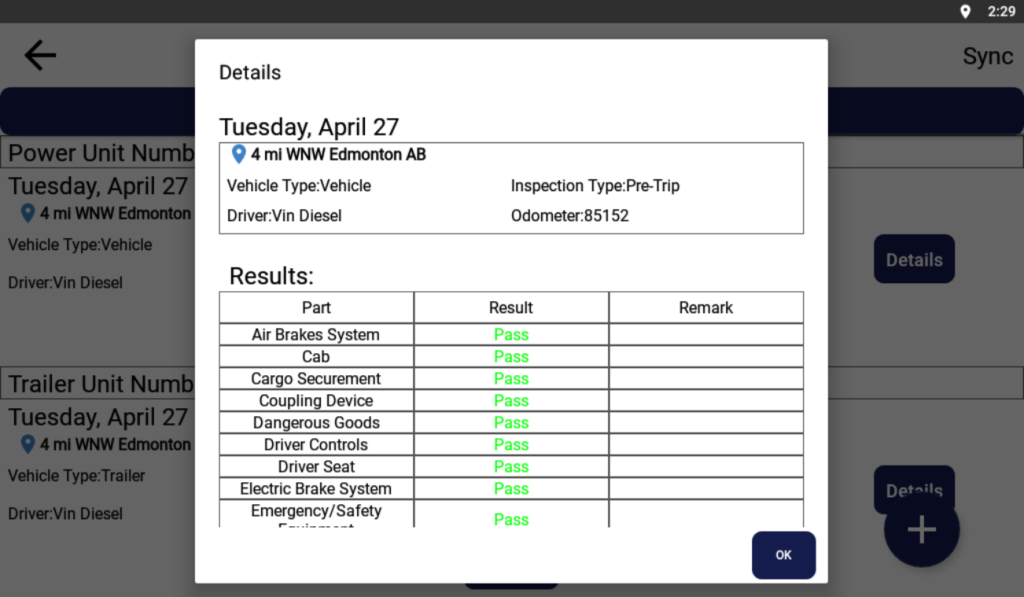 Streamlined reports that can analyze vehicle health and maintenance trends. 
Eliminating paperwork
Reporting access anytime on multiple platforms. 
Date and Timestamp of inspections for accuracy.
Complies with US and Canadian mandate.
Supports your fleet with multiple truck and trailer inspections. 
Customized processing allowing fleet flexibility.
Effortlessly set up alerts for any defects on your entire fleet available on multiple platforms.
Standardize incident review and reporting with timestamped photo statements. Improving accountability throughout any size fleet.  
We have a technical team that can easily assist you in sharpening the application of your kits to the custom specifications for your vehicle Inspections.
Inspections are easily monitored from the Guardian Dashboard
The inspections are made fast, easy and designed to prevent errors. The inspections allow drivers to have access to Inspection reports of trucks and trailers at their fingertips. Details will include checklist, photos, and reporting the condition of the vehicle.